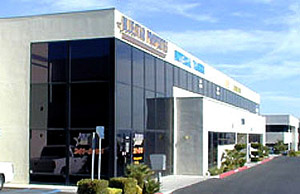 With our office and commercial window tinting you can enhance and provide a perfect space for your employees. With a wide variety of colors and types available, you no longer are limited by choice or selection and can wrap your office space in delightful tinted windows that combine good looks with common sense.
Why Tint Your Office or Commercial Space?
Decrease Heat: Window film is the most efficient way to reduce unwanted solar heat transferring through your windows. It can provide up to 81% solar heat rejection versus untreated glass, while controlling hot spots and cooling off sun-drenched areas in your office.
Reduce Fading and Health Risks: Window film blocks up to 99%* of UV rays, while also significantly reducing heat. This helps to protect your valuable furnishings from fading and provides a "sunscreen"for your skin against the harmful effects of the sun.
Cut Glare: Whatever the cause—direct sun, reflections from snow, water, or surrounding buildings—there is a perfect window film solution to help reduce annoying glare.
Enjoy Energy Savings: Reducing temperature imbalances caused by extreme sunlight is why so many designers, architects and building engineers desire window film. Reducing heat loss will increase HVAC efficiency and lower energy costs.
Increase Safety: Accidents, environmental effects and vandalism can instantly turn a pane of glass into life-threatening shards. Window film can act as a "safety net" by holding shattered glass together.
Enhance Appearance: Whether it's a contemporary look or a uniform design, there's a choice of window film products that can aesthetically compliment the exterior of any office or commercial building.
With many colors, shades and styles to choose from, we have the perfect solution for your office or commercial building needs.
Here are just a few of our clients in the Tri-City area.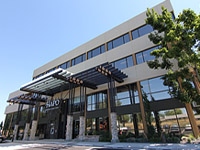 HAPO Community Credit Union: When HAPO needed their Main Office in Richland window tinted, they called us. This virtually all glass building needed help to reduce heat, glare and hot spots, and now their employees are enjoying the benefits of our office window tinting services.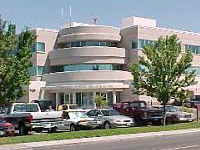 Kennewick General Hospital: We are proud to have done the L.G. Spaulding Medical Center located on the grounds of Kennewick General Hospital. We are pleased to have been able to provide this beautiful medical center with our energy saving and comfort enhancing office window tinting services.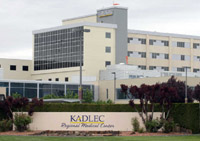 Kadlec Hospital: Long regarded as a premier hospital, we have enhanced this beautiful facility even more with our commercial window tinting services, providing staff and patients with an enhanced and comfortable environment.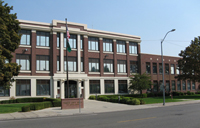 Pasco City Hall: Thanks so much Pasco for choosing our commercial window tinting services for quality and environmental enhancement at the city hall addition on the Franklin County Courthouse.
When you need to enhance your office or commercial presence with energy saving window tinting services call Pro Tint at (509) 735-1010 for your Free Estimate.
Again, we have many different office and window tinting solutions available to you from our long list of window tintintg film suppliers. Here are just a few of the companies we deal with.
Johnson Window Films: Providing much more than just good looks and cool comfort, professional automotive window films from Johnson Window Films will deliver benefits beyond your expectations. From reducing fuel consumption to a safer, anti-glare view, you will enjoy an improved driving experience. When you choose one of our films for your vehicle, you're teaming up with 35 years of manufacturing experience and dedication.
SunTek Films: SunTek offers a full line of Automotive, Architectural, Safety & Security, and Specialty window film and window tint products. All SunTek Window Films are exclusively manufactured in the United States.
Llumar Window Films: LLumar automotive window tint can enhance your vehicle's appearance, reduce heat and glare to provide a more comfortable interior, and offer valuable protection against the unexpected. Look cool and feel even cooler with custom tinted windows featuring superior-quality LLumar window film.
Aegis Films: Advantage Automotive Films are manufactured unlike any other film. Made 100% in the USA, Advantage Automotive Films are designed to the specifications of installers. Advantage Automotive Films Heat-Shape very easily, therefore the film is less likely to be compromised during the installation process.
Madico: Madico Automotive Tints are available in a variety of shades and colors making it easy to accent the look of your car, while taking advantage of the pinnacle of tint technology.
This is just a sampling of the many different window tinting films you can choose from.
Get your Free Estimate today: (509) 735-1010
Comments
comments